TRAVANDO Men's Slim Wallet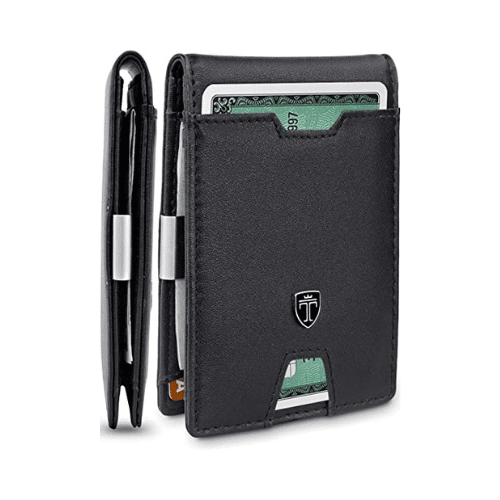 If you notice that his wallet needs an upgrade, give this TRAVANDO Slim Wallet as a Valentine's Day gift that is practical and fashionable. The stylish accessory comes in a slim dimension to fit in his pockets easily without the fear of it bulging out. It features 11 card pockets — the outer pocket allows convenient access for your husband to slide his business card or a photo of you — and a stainless steel money clip for cash. You can choose various colors and textures, including red, gray, vintage brown, and cognac brown.
Get it from Amazon.
Hamilton Beach Breakfast Sandwich Maker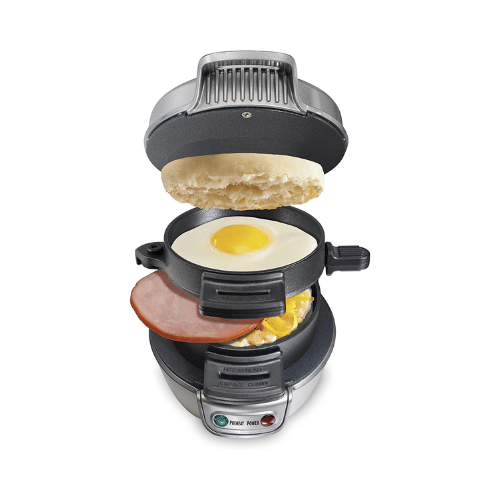 As the most important meal of the day, you can't let your husband skip breakfast when you know he has a full day ahead. With this gift, he can fuel his stomach with a hearty breakfast sandwich in just a few quick and easy steps. Layer all the fresh ingredients on the non-stick cooking plate, let them cook, and slide the partition to assemble the sandwich. He can customize the sandwich however he likes to cater to his diet. All parts of the machine are removable and dishwasher safe for easy cleaning.
Get it from Amazon.
TESLYAR Wood Phone Docking Station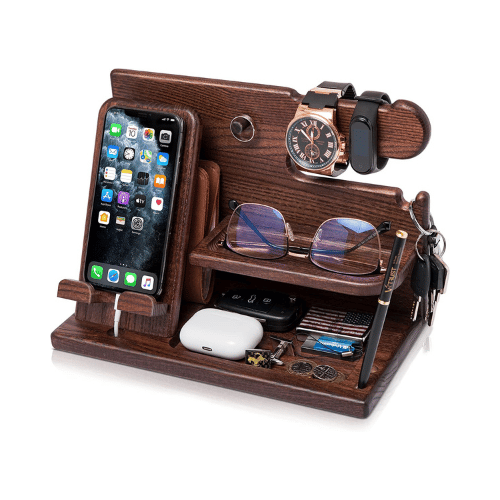 This gift will keep all his accessories, phone chargers, and other little daily necessities tidy in one place. The docking stand is made from solid polished wood, sturdy, and blends elegantly with any interior style. It functions as a charging station with a hidden cable slot and an organizer for glasses, wallets, watches, keys, pens, and a ring. He can put it on his bedside table or in the hallway, so he wouldn't fuss and lose time searching for his things while in a rush.
Get it from Amazon.
Asobu Frosty Beer 2 Go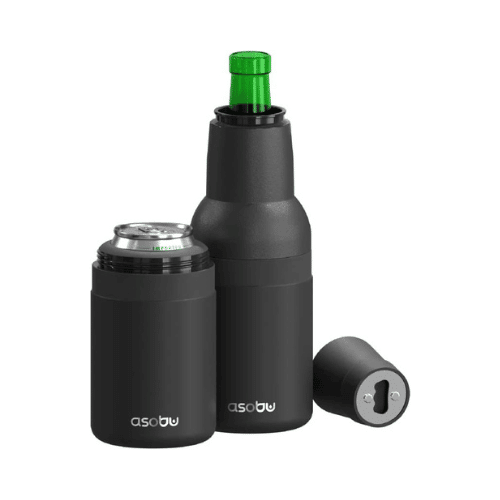 This cool gizmo is the gift your spouse needs to keep his favorite bottle of beer chilled for hours. The body is constructed with a double wall vacuum-insulated stainless steel that fits all standard-size bottles. Despite its sturdy build, this cooler is lightweight and easy to carry, allowing your husband to maintain the beer's temperature even while on the go. The lid has a built-in beer bottle opener, while the middle part can unscrew to reveal the bottom cooler for beer cans.
Get it from Amazon.  
Stance Socks Subscription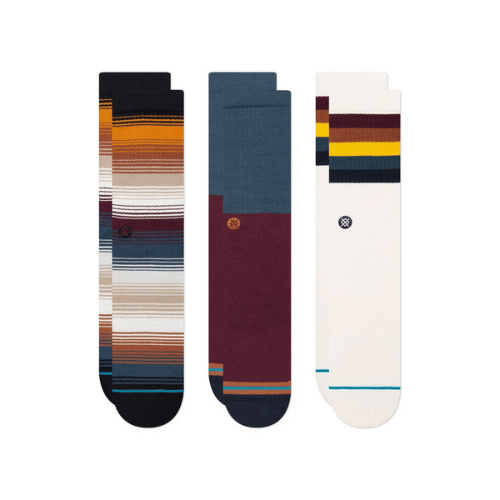 This sock subscription is the perfect gift for your partner who always needs a pair of new socks in the drawer or wants to spruce up their socks game. You can customize the subscription plan accordingly — socks size, the number of socks, and on a monthly or quarterly frequency. Choose the style that suits your husband, or answer a few questions to let the experts curate a unique selection of socks before each shipment.
Get it from Stance.
Smokehouse Ultimate Grilling Spice Gift Set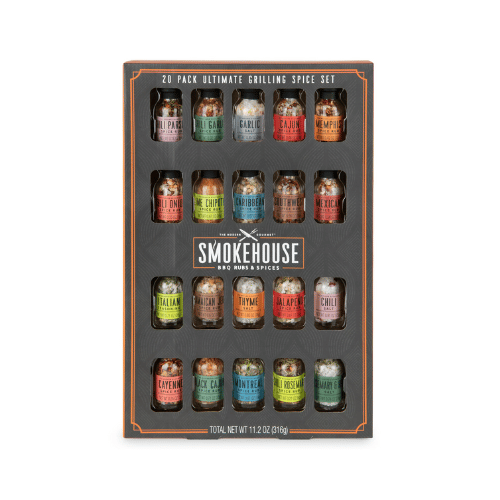 Make his Valentine's day extra flavorful with this gift set of barbecue rubs, seasonings, spices, and salts. The box includes 20 unique barbecue flavor bombs inspired by different tastes of the world. He can stick to the classics with seasonings like Cajun and Cayenne or try something more adventurous with Lime Chipotle and Jamaican Jerk spice rubs. It will make every meal a little better and a great addition to his spice collection.
Get it from Walmart.
Magicteam Sound Machines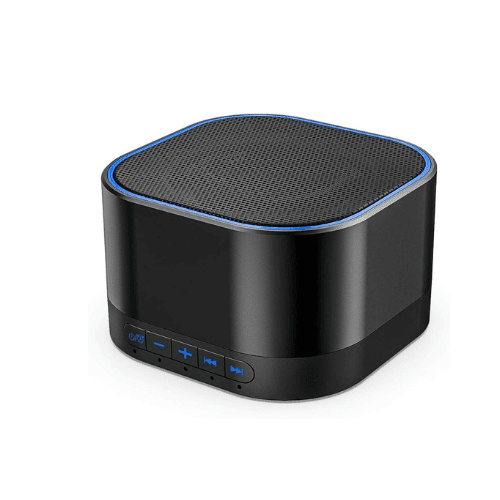 If your husband has trouble sleeping, keeps tossing and turning for hours, or constantly wakes up after finally getting some shut-eye, consider getting him a sound machine as a gift. The Magic team Sound Machine features a square design with rounded edges and buttons for volume, timer, and skip or previous. This device can play 20 soothing sleep sounds without a break or disturbing clicking noise, thanks to its ingenious no-looping setting. Moreover, he will improve his focus when he uses it while he works in the office or at home.
Get it from Amazon.
Heating Pad for Neck and Shoulders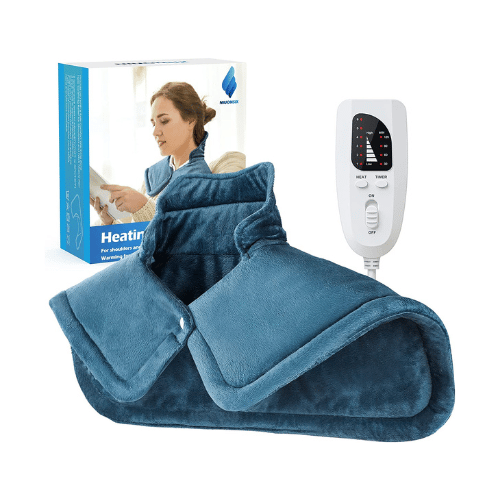 Relieving aches, soothing cramps, and warming the body on a chilly night — are some of the many functions of a heating pad, which makes it a good gift for your husband when he needs a quick massage between Zoom meetings. This weighted heating pad helps reduce neck, shoulder, and upper back pain caused by a long-time sitting position or poor sleeping posture. Equipped with six temperature levels and four timer settings, he can adjust the heat to his preferred comfortable range. The button-up style allows the heating pad to stay in place during any activity so he can use it anywhere he likes.
Get it from Amazon.