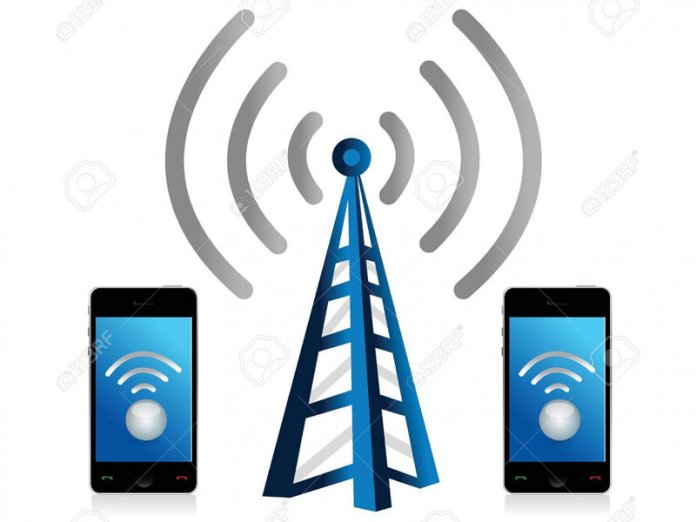 Emma Okonji examines the quality and strength of mobile data devices like routers and MiFi used in routing internet connectivity
As voice service reached its peak in the telecoms sector, mobile data service has become the new resource and the new oil that will drive the global telecoms sector and economies.
The COVID-19 pandemic has also thrown open the relevance of mobile data at a time when individuals, businesses, government and all sectors of the economy, need data connectivity to stay online and connect online.
At a time like this, where majority of businesses and government agencies are getting connected to the internet through data connectivity, the data service providers are also striving to enhance the experience of their mobile data customers and have strategic edge over their competitors.
In 2001 when Mobile Networks Operators (MNOs) rolled out mobile phone communication services, the battle for market share was fierce, and was mainly characterized by voice communication services. At that time, MTN captured the larger chunk of the voice market, a position it maintained till date, with a current market share of 39.61 per cent, followed by Globacom with a current market share of 27.12 per cent, and Airtel with a current market share 26.83 per cent. 9mobile, the fourth telecoms operator offering GSM services, has a current market share of 6.37 per cent.
GSM technology evolution for voice communication first started with 2G technology and later advanced to 2.5G, 3G, before Smile pioneered 4G LTE, which came with higher speed of connectivity, higher download and upload speeds. It also supported higher definition video either from TV or from video conferencing.
When it got to its peak, mobile communications started shifting towards data, a development that raised the demand for data services, over and above voice services. The shift compelled data service providers to start offering robust data services, with lots of mouth-watering promotional products and services.
The effectiveness of their services, however depends on their robust mobile data devices powered by the best technology, through which data services are offered.
4G LTE technology
The speed of connectivity, coupled with the upload and download capacities, is largely depended on the kind of technology deployed and the sophistication of the equipment used in deploying the technology.
The quality of mobile data service is majorly dependent on the product types with particular reference to Routers and MIFIs, which are the gadgets from which signals are transmitted to address network connectivity that will meet customers' needs.
Data connectivity could be enabled on different platforms, but on the 4G network, the Long Term Evolution (LTE), also known as 4G LTE is the standard set for high-speed wireless communication for smartphones, tablets, netbooks, notebooks and wireless hotspots terminals in Nigeria.
4G LTE is more than 10 times faster than 3G and 4G LTE averages up to 1,000Megabits per second (Mbps) while actual use may be in the region of 100 Mbps.
While Smile, Spectranet, Swift and iPNx are at the forefront in offering "4G LTE" in Nigeria, mobile network operators (MNOs) such as Airtel, Glo, MTN, ntel, joined the race, much later, a development that later deepened data service offerings in the country.
4G LTE devices
Routers and Mi-Fi are the types of connectivity devices used by mobile data service providers that account for their performance levels. For instance, high standard 4G LTE equipment depends on the model, item height and width, wireless type and depth of the Routers or the Mi-Fi.
Again their weight, control, power supply, user connection, operating system (OS), and number of connections, range, modem speed, frequency, security and antennae capacity, determine the strength of the equipment to deliver quality service.
A mobile Wi-Fi, allows users to connect multiple devices like smartphones and laptops to a single 4G data SIM and get online anywhere at any time as long as there is a steady telecom signal.
Unlike smartphone's data capabilities, Mi-Fi and Routers are designed with strong signal capabilities to the point that the device can rarely slip to 2G unless in a remote area. A Mi-Fi simply implements a minimal router interface unlike the rest of the two routers.
On the other hand Wi-Fi router, is a mid-sized console that usually mounted in a single stable place or corner pumping strong signals to all connected devices.
Although the device is relatively bigger as compared to its mobile version, the gadget implements multiple features that are simple. Mi-Fi can't pull off for a stable internet connection.
However, in most cases, the device is never gifted with a SIM slot as compared to the Mi-Fi router but instead, distribute internet connectivity to connected devices from a mother wired router.
A comparison of the routers of four data services provider gives an indication of the leading providers of mobile data service in Nigeria and helps customers make an informed choice.
Router is a device that enables wireless network and serves as an access point in a local area network, while the Wi-Fi is a facility that allows computers, smartphones and other devices to be connected to the internet, but MiFi is a brand of wireless router that acts as mobile Wi-Fi hotspots.
Router devices, one of the equipment used in delivering mobile data services, comes in different model.
Comparative analysis
Mobile Network Operators (MNOs) like Globacom, MTN, Airtel, and 9mobile, including telecoms companies like Smile Communications and ntel, up to core Internet Service Provides (ISPs) like Spectranet, Swift Networks, IPNX, among others, offer fixed and mobile data services to their customers at different pricing.
The services are offered through different device specifications that give customers opportunity to make choices on the different data bundles to subscribe to, depending on the cost of data bundle, speed of connectivity and the flexibility of connectivity from the different devices.
Smile Communications, which is known for data and voice over 4G LTE offerings, has both the Router and MiFi devices, which come in different models, through which it offers mobile data services to customers.
With a models of SM-B940 for its Router device, and SM-LT300, SM-MF833Z for its MiFi devices, Smile Communications offers mobile data services, using four antennae (2 WiFi, 2 LTE for its Router, which bring connectivity at high speed, while having internally built antennae for its MiFi devices.
Giving details of mobile data offerings, Head of Products at Smile Communications, one of the mobile data service providers, Mr. Dipesh Kumar, said: "Smile Communications has large battery capacity for both its Wi-Fi and Router devices, as large as 5,200mAh for its Router device and 3,000mAh-3;200mAh for its Mi-Fi devices, which he said, give the devices long lasting battery life that enables it to operate up to 7-10 hours, when fully charged."
He said while the Router device could connect up to between 16 to 32 users the same time without dwindling in optimal service delivery, its Mi-Fi devices come with LCD screen to show signal and battery strengths.
According to Kumar, "Mi-Fi devices has the ability to hide and display password on LCD screen for data usage security and to support customer privacy preferences for their connection.
"Customers can also view data usage statistics of each connected device, as the MiFi shows the upload and download stats for each device, as well as the Internet Protocol (IP) address of connected device.
"It shows the duration of connection of each device and allows the customer block connected devices as may be required and provides security password per device for both wifi and the web user."
The Chief Executive Officer of Spectranet, a core ISP operator, Mr. Ajay Awasthi, said with low amount, customers could enjoy good data offerings from the Spectranet data plans from its unified value plans.
According to him, "Spectranet offers Blue Freedom MiFi, Evo MiFi, Flyt, CPE and Ace MiFi that could connect as much as 10 users at a time, with a wide coverage area network in towns and cities like Lagos, Abuja, Port Harcourt, Songo and Ibadan."
Globacom, one of the MNOs that offers mobile data service, has various range of mobile service offerings that are available at affordable prices. According to Information on its websites, which speaks to its mobile data offerings, Globacom has daily, weekly and monthly mobile data plans.
The Glo 4G MiFi can connect up to 15 devices, including smartphones, tablets, laptop, desktop, in one single connection. The Glo MiFi, which is used to offer mobile data service, also adapts itself to offices and events venues, being able to beam the Glo 4G wireless internet signals over a wide expanse of space.
The Glo MiFi comes with fast browsing speed and unlimited monthly data plan.
It has large battery size that can work for over five hours when fully charged. All other MNOs offer mobile data services through their customised MiFI, which is a mobile WiFi device for internet connectivity at high speed upload and download.
Ratings
From the technical indicators, based on the parameters used in the comparative analysis and assessment, the ratings of the four mobile data providers under review shows that in terms of the strength of the different router and Wi-Fi equipment deployed by the service providers, Smile is 71 per cent, Airtel 68 per cent, Glo 64 per cent and Spectranet 63.5 per cent. Evidently, the Smile 4GLTE router capabilities, coupled with its competitive data plan, network coverage area, and customer relations and service, has the edge in so many ways, offering the customer the best choice for much needed data experience.