Online commenters have criticized a couple for asking their son's biological mom to babysit but refusing to pay her.
Posting in Reddit's "Am I The A**hole" (AITA) forum under the username u/CurrentMaize07, the biological mother said the couple refuses to pay her because they view her watching their son as "parenting" not "babysitting." The post has garnered over 8,600 upvotes and hundreds of comments from Redditors who said the woman should be paid. You can read the full post here.
In her post, the woman said she donated her eggs three years ago to her friends, "V" and "M."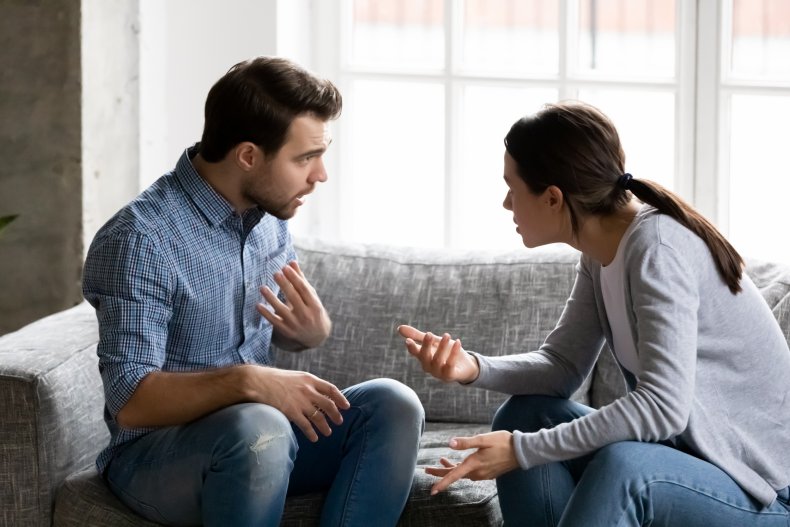 Known Donors
According to Verywell Family, there are a variety of benefits to using a "known donor" when deciding to have a baby via third-party reproduction. In addition to being less expensive, using a known donor may actually benefit the child in the long run.
"Research has found that donor-conceived children wonder about their origins. Even with a close and loving relationship with their parents, it's natural to wonder about their genetic heritage," the website said.
"An advantage of using a known donor is the donor-conceived child doesn't need to wonder who this 'mystery' person is who donated their sperm, eggs, or embryos. At the very least, they will have the ability to contact and talk to the donor. They may even grow up knowing the donor," the website continued.
Of course, there are cons, too, including increased risk of legal disputes and parental conflicts, and in some cases, the relationship between a donor and the intended parents could disintegrate over time.
'Parenting not Babysitting'
In u/CurrentMaize07's case, it appears the donation process has caused tension between her and her friends.
"[V and M] used to say I'd be the coolest godmother/aunt to the baby and we'd [all] be a big happy family," she said.
After the baby was born, however, V and M told u/CurrentMaize07 that she couldn't meet the baby until he was "at least two years old." Apparently, they feared her presence in their son's life would "hamper their bonding" with him. So, she waited.
Last week, she finally met her son at his second birthday party, but V and M made sure they didn't bond "too much."
"[V and M] noticed him getting along with me too [well] and requested I keep some distance from him. I was weirded out but complied," she said, adding that the party otherwise went well.
A few days later, the couple texted u/CurrentMaize07 and asked if she could watch their son for a couple of days while they dealt with a "family emergency."
"I agreed but texted them babysitting rates. As a friend, I would've [watched the baby for free] but since they never let me interact with the baby and acted weird, I said I [would] charge them," she wrote, adding that this upset the couple.
"Now M is all over [the] internet ranting about how it's called parenting and not babysitting when it's your own baby," she concluded. "AITA?"
Redditors React
Redditors argued that because u/CurrentMaize07 and her son were as good as "strangers," V and M had no right pulling the "parenting" card on her.
"NTA [not the a**hole]. They made you a stranger to the baby, so why would you consider it your child? It's one or the other, gentlemen!" u/Syveril exclaimed.
"NTA. The baby doesn't even know you and is not going to like being dumped with a stranger for two days. You are NOT a parent—they have made it very clear that they find you to be a threat to their own bond with the baby and want you at a distance. They chose that and don't get to rant about it now when it's convenient to them to have you watch the kiddo," u/Xellos1542 wrote.
u/Far_Anteater_256 added: "They have been explicitly clear that you're not to treat the child as yours, so they don't get to turn around & demand free child care regardless of biological connection. They cannot have it both ways."
Newsweek has reached out to u/CurrentMaize07 for comment.
More Viral Moments
Online commenters criticized a parent on Wednesday for debating whether or not to hang their son's artwork on the wall because it might upset their other son.
On Tuesday, a mother received online support for confronting a new member of her mom group about her drinking. Redditors also applauded a man on Tuesday for defending his wife after she "screamed and cursed at" his mother.